We are hiring a Digital Content Coordinator.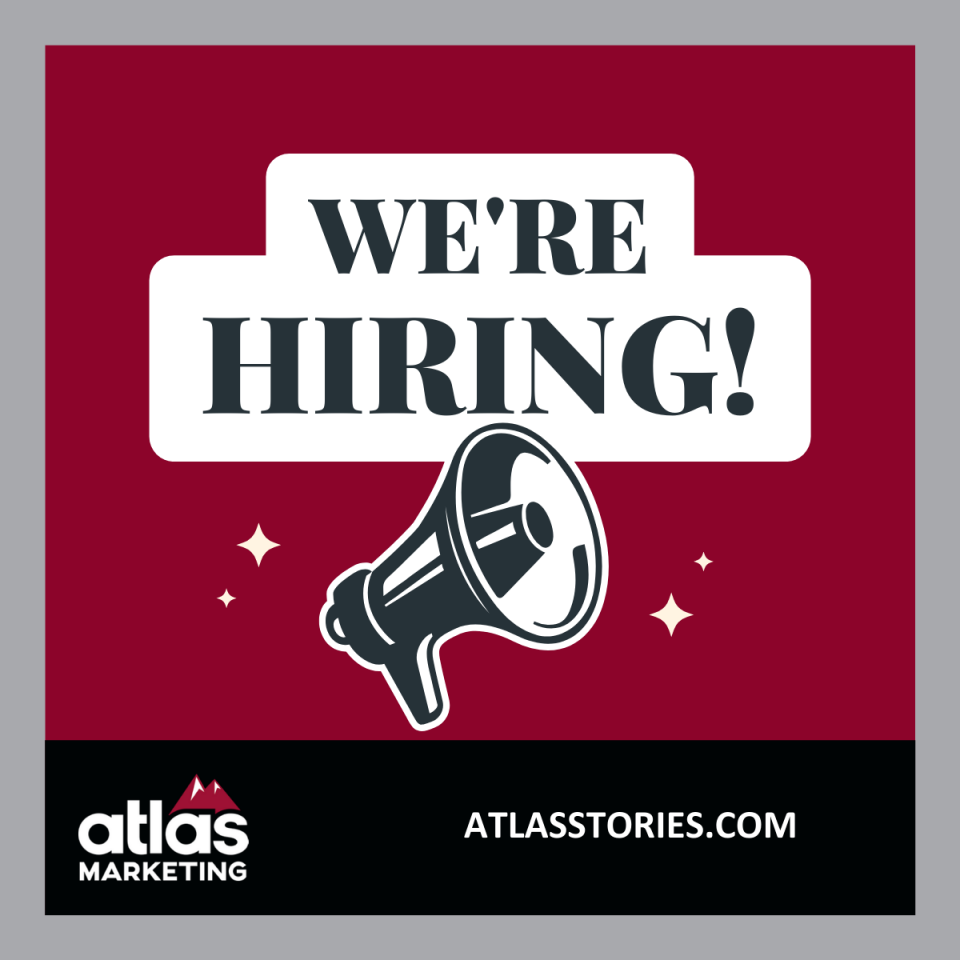 Atlas Marketing is actively seeking a full-time, Digital Content Coordinator to join our team. The ideal candidate is optimistic, organized, creative, outgoing, and dedicated to constant self-improvement with a minimum of 3-5 years of experience.
Atlas Marketing is a small agency that performs like a big agency. In fact, many large agencies turn to us to work with them and their clients due to our industry expertise. We tell stories for people who build things, and that focus has developed into a strong marketing reputation within the construction and manufacturing industries.
Our team is intentionally built on fluidity and flexibility as we work with our clients to tell their story in memorable ways that connect and engages with their target audiences. The Atlas team is committed to striking a work/life balance, always up for learning something new and having a little fun along the way. 
Download the Digital Content Coordinator job description.
If this paints a familiar picture, we want to hear from you! If your story connects with ours, we'll be in touch.
Tell YOUR story
We tell stories for people who build things, and we recognize that any person regardless of race, age, religion, identity, or experience can tell a story. We want you to work hard, have fun and help us grow. More importantly, we want you to be yourself.