Atlas Marketing delivers quality work . . .
We work to tell the stories of amazing clients in marketing, marketing communications, design, and other branding projects.
On this page, the Atlas team is proud to share testimonial examples of their experience with our agency. At Atlas, we enjoy working with diverse regional, national, and global clients that rely on our industry experience to solve their organizations' marketing and communications problems.  Most importantly, our clients rely on our responsive nature and our simplified approach to business.
At the end of the day, relationships and experience drive success.  Thank you!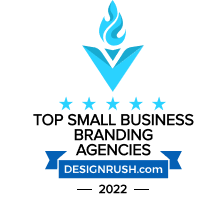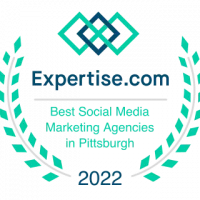 "Sometimes it feels as though I'm asking too much of the company from a social media standpoint, but after hearing your recommendations and how they aligned with our social media strategy, it definitely made us feel a little less crazy. We truly do appreciate all of your input and the time you took to share it with us!"
"Before working with them, our external communications were non-existent. They got us back out there and elevated our presence. The team enhanced our image by using a well-rounded and complete communication strategy. "
"Atlas Marketing is mainly focused on digital marketing for us. They helped us to get all of our social media accounts more organized and helped us create a more proactive posting schedule. They've been helping us a lot with our website as well by improving it, compressing files, and helping make necessary updates."
"Atlas Marketing is very thorough. Their team is direct and forceful, but in a way that comes off as being kind and empathetic. Especially when working with people with no experience in PR and crisis communications, it's essential to have the ability to think at a strategic level and help train on the fundamentals of the area."
"They're great at ensuring that their client's needs are taken care of. They're able to think strategically and creatively to tell a good story; they captured the best attributes of our company to communicate to the market we were aiming for. "
"Atlas Marketing's team has shown their industry knowledge from day one and has brought insight and simplification to help us tell our story."
"The entire team is hands-on and has a very good grasp on how to handle our projects."
"Atlas Marketing developed our marketing strategy. First, they helped us understand who our key customers were and what our objectives were for communicating with those customers or stakeholders. They then developed a plan that would target specific areas and the mechanisms and channels through which we'd deliver those messages."
"We'd dealt with many marketing and PR agencies in the past where I simply wasn't satisfied. They tried to take advantage of the fact that we had no idea how the US market works. The Atlas team is completely different. They are honest, straightforward, and most importantly, they keep every aspect of the project in line."
"Working from scratch, their team constructed a website that would be easy to navigate for mobile and web. Atlas Marketing delivers quality work, responsively tackling requests. Since we're a public company, information changes from quarter to quarter. Those situations need to be reflected in our website and investor deck, which they frequently update in a timely fashion."
"We hired Atlas to design and update our website. In general, the message, delivery, and landscape of how the website worked were beyond my expectations. In fact, the site has proven to be an excellent sales resource. Now we are working with their team to manage social media, oversee digital advertising, and support our trade show efforts. In short, their values meet our values."
A separate voice
Below is access to our Clutch reviews.  Clutch is a third-party review service that shares in-depth testimonial responses directly from our clients in terms of the results we generate.
The third-party review provides unbiased and specific feedback that we could not obtain ourselves. Think about it, gaining feedback firsthand is much more promising and informative than having us brag about ourselves.
The process
Clutch interviews our clients via phone conversations or an online portal. These conversations are then transcribed word-for-word and shared via the service platform. The results of those in-depth conversations are below.
Scroll through the Clutch widget to gain insight into our process.
You can learn if we will be a good agency fit for you and your team.
We are proud to consistently be named a top-performing advertising and marketing agency based on our testimonial responses.