Crisis communications that controls the chaos
Crisis communications preparation and management ensures brands and companies overcome disruption.
Atlas Marketing defines a crisis as a disruption to normal operations.  Most of the time, these situations lead to significant challenges, and having a plan in place to address the onslaught of scrutiny is the best defense.  Atlas Marketing has the experience to guide brands and companies through the various preparation stages of crisis communications, including plan development, response preparation, message planning, and media training.
It's not if, but when.  That is the approach Atlas Marketing takes when preparing for any situation.  Understanding the information shared during a volatile situation is a valuable currency, it is vital to overcome the fear aspect of a situation.  Your brand, customers, employees, and reputation are potentially at stake.  Atlas Marketing combines this knowledge with ongoing preparation as the secret to successfully address, manage, and overcome any crisis situation.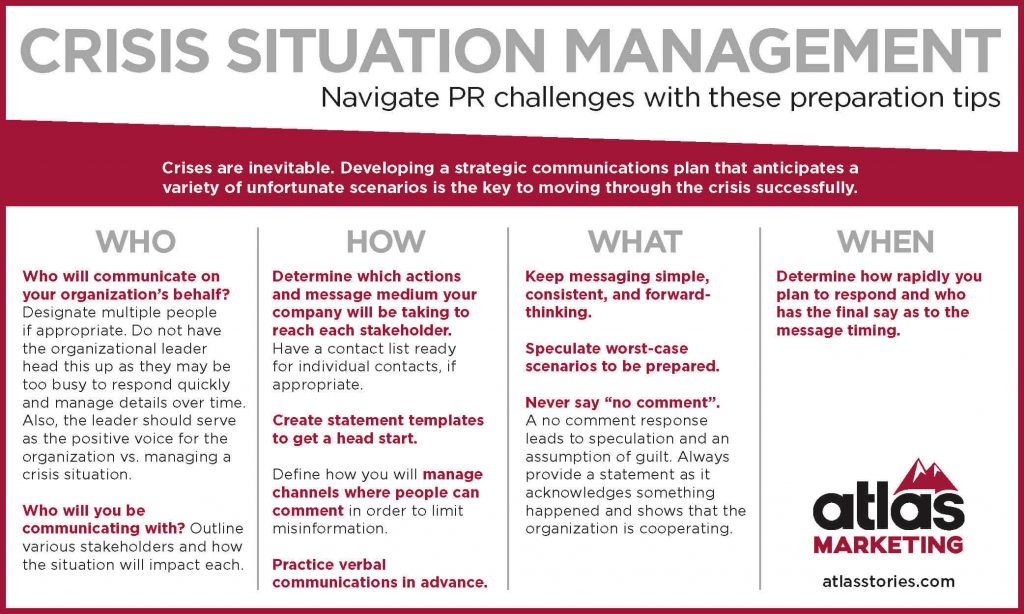 Prepare before the inevitable happens.
Crisis management clients