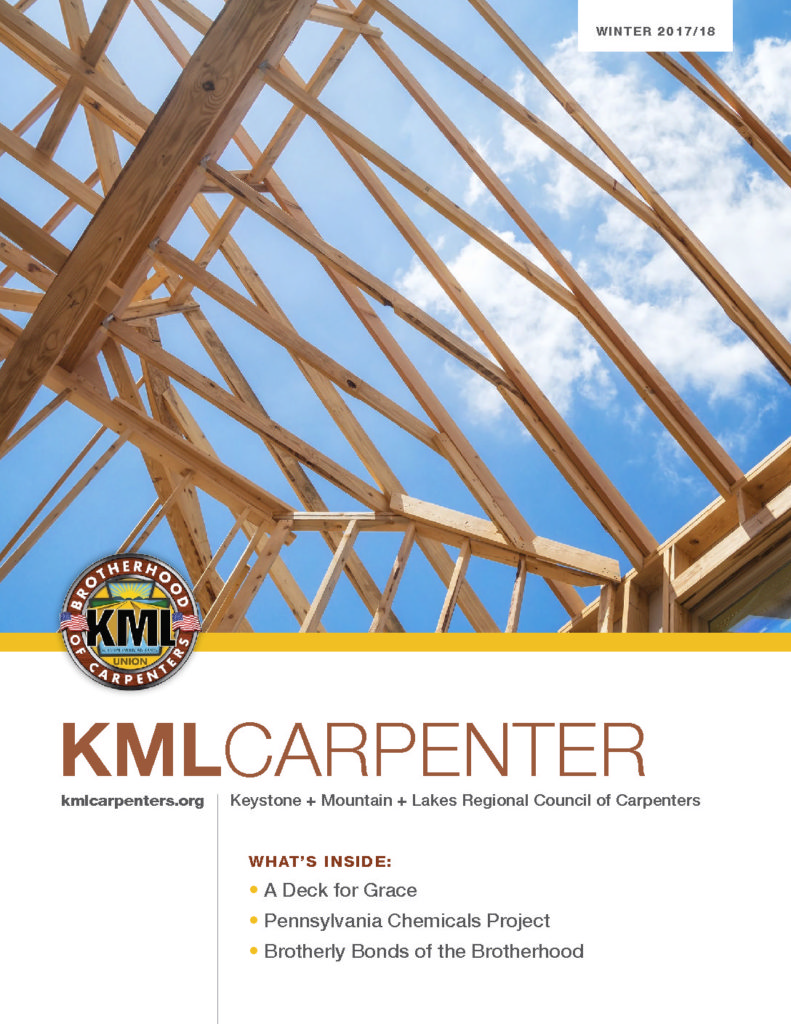 Carpenters Newsletter
Internal audiences can act as powerful ambassadors for your brand. Sharing news and information with them on a regular basis fosters a sense of community. The Carpenters share their stories, and the stories of their members, with their entire membership which makes for a stronger organization. The Carpenters have turned to Atlas for editorial support that includes article writing, newsletter layout and electronic newsletter distribution to its membership on a periodic basis.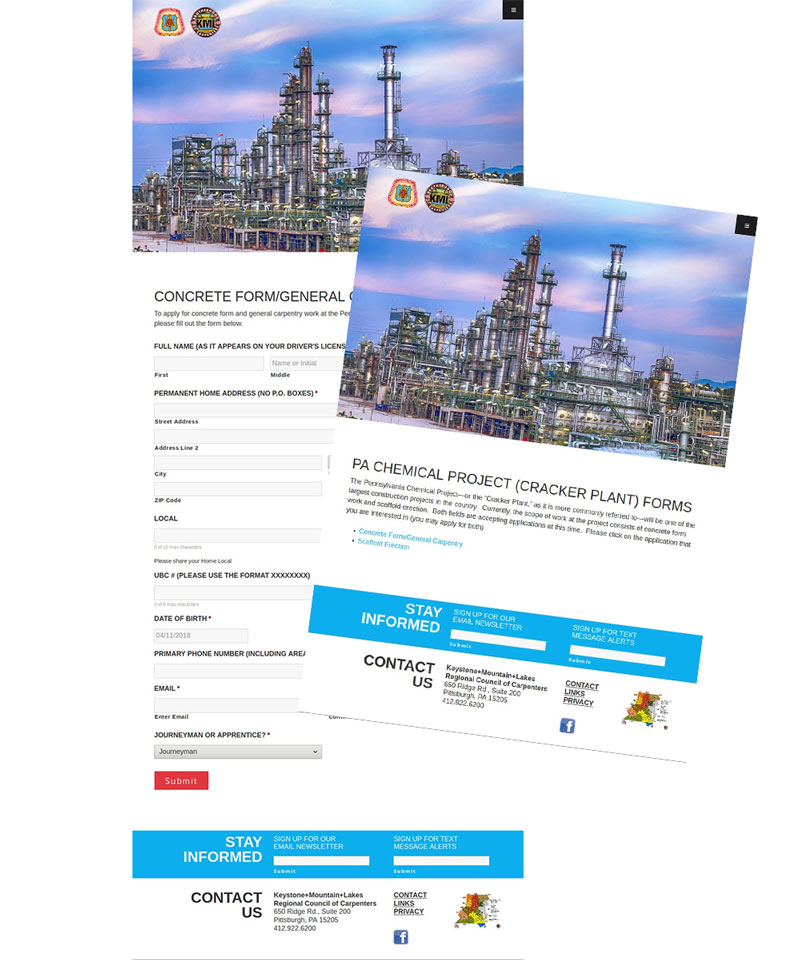 Online Forms
The KML Carpenters know the Cracker Plant Project in Beaver County, PA, will require major manpower over the coming years. Anticipating the need includes gathering an understanding of what workforce resources are available. Atlas developed their website to collect initial data from potential craftsmen to organize the information provided by an individual and automate the workforce management function.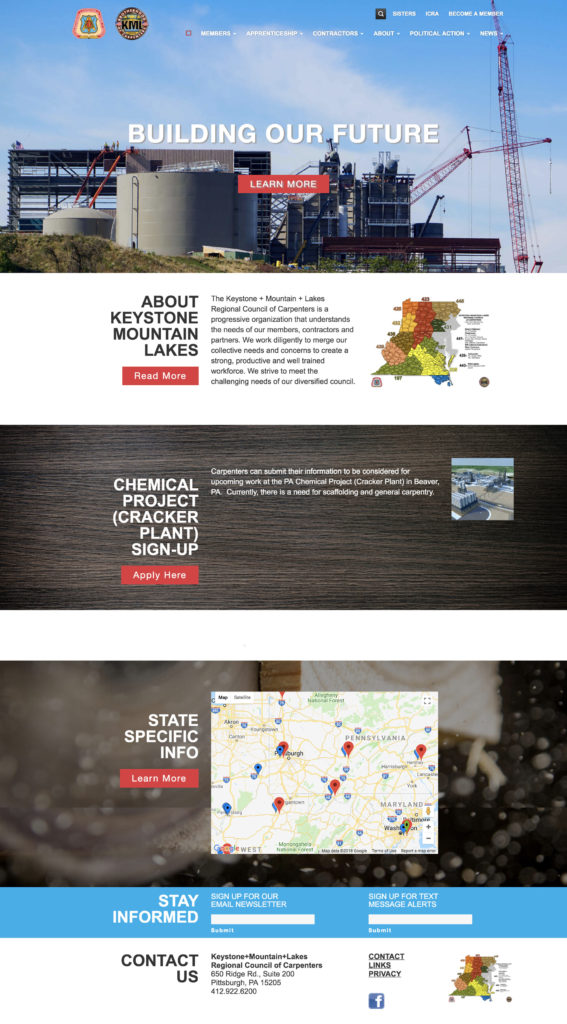 KML Carpenters Website
Atlas Marketing worked with the KML Carpenters to redesign their website. Intended to be a central hub for communication among members, owners and contractors, the project included content consolidation, updated imagery, a better user experience and a web-based content management system for site updates and edits.