A Web Design Agency Will Impact Your Business

Hiring a web design agency has a tremendous impact on your business if you are launching a new business or working to grow your existing efforts.
There is a lot of do-it-yourself software that can guide you if you want to create your site yourself. But just because you can build your website doesn't mean you should. There are many factors to consider.
Firstly, if you're starting a business, you have your hands full. Even if you possess a background in design and are savvy with technology, your time might be better spent on other matters, such as lining up clients and bringing in revenue.
Secondly, consider how important your website is. Sure, you might be able to build a basic website that will get the job done as far as introducing products or services and taking orders. And you may plan to upgrade later. Your customers and potential customers will expect more than the basics, though. And they will expect it immediately.
This is where a web design agency will prove most valuable.
If your website is not as easy to navigate and not as professional in appearance as the websites of your competitors, that could reflect poorly on your company. If you don't make a good first impression, there's a danger that those potential customers may never return.
Keep in mind that websites must be maintained and updated regularly, too. Again, you may have the skills to do that, but would your time be better spent on other tasks to manage and grow your business?
Hiring a web design agency to create your website is worth the investment in many cases. Those experts know what the marketplace expects. They can deliver a highly functional, attractive site that will make a good impression.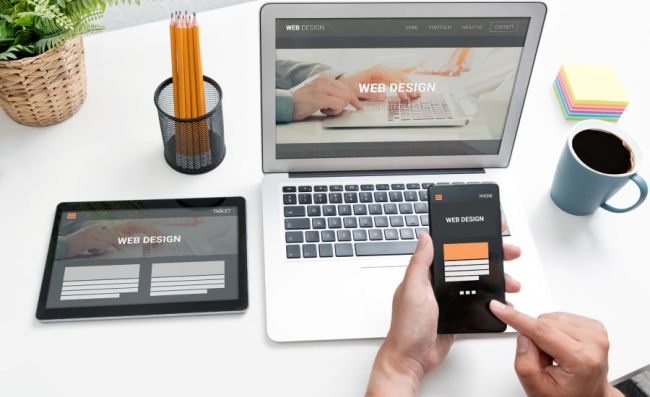 Hiring a web design agency does not mean giving up control. It should be a collaborative effort. Professional designers and coders can handle the technology while giving you the ability to manage the content. In fact, you should ensure that the selected web design agency trains you on site content and updates. That means you and your team can update merchandise and service lines; upload videos and photos, and write blogs and other text.
Our friends at DesignRush provide ten easy steps to choose a web design agency.
There is no correct answer about whether to hire a firm to create your website. That decision must be made based on your needs, your skills, and your workload. It's not a decision to be taken lightly; it's one of the most important you will have to make.