Video Marketing Wins More Business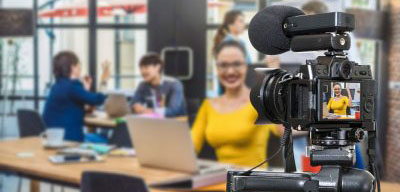 One of the biggest challenges facing contractors, besides time, is the reliance on the traditional contracting marketing approach. I define this as a focus on the 'safe, on-time and under budget' message that EVERY contractor uses regardless of their specialty. Yes, these are critical messages; however, they do not differentiate your business. They cannot be stale either and need to incorporate differing approaches like video marketing. (Visit our Construction Marketing services page for more info!)
In my experience, the best way to differentiate begins with defining who you are and what value your business brings to customers through storytelling. More important, stories provide customers the ability to understand who they want to work with. The most efficient method to showcase your story and help customers select your business is through the use of video.
Most people prefer to watch rather than read. In fact, according to Insivia, 95 percent of viewers retain a message when in video form compared to 10% when reading. This shift is so pervasive that Facebook expects its platform to become a streaming home for video by 2021.
How does this relate to your business and what can you do to incorporate video into your strategy? Before you grab your smartphone or set up a camera, you may want first to ask yourself a few questions.
Why am I doing this?
It may sound like an obvious question, but it is commonly ignored. Your answer should be strategic in nature, such as we have a beautiful project or a new process to introduce. It takes time, energy and effort to produce a video so be sure you answer this question before engaging your team or an agency.
Do I have the right tools?
Using the right tool can take your business to new levels. Video is no different. With so many camera options available consider what you are profiling before you make an investment. For instance, large projects such as roofs or exteriors may require a drone to capture usable footage. Smaller projects such as a conference room may only need a tripod and a camera.
I'm often asked if today's smartphones can be used to capture video. Yes, they have amazing cameras, and yes, they provide easy access. However, understand that showcasing your business through the lens of a smartphone may not offer the level of professionalism that you want for your business.
Another question I often field focuses on the best tool for editing my footage into one functional piece. There are a variety of free video editing tools and courses online to help splice the visuals together. Fortunately, more and more small marketing agencies are focusing on social media video production at reasonable costs, so reach out to several local companies to support your effort and recapture some of your day.
How do I want to engage?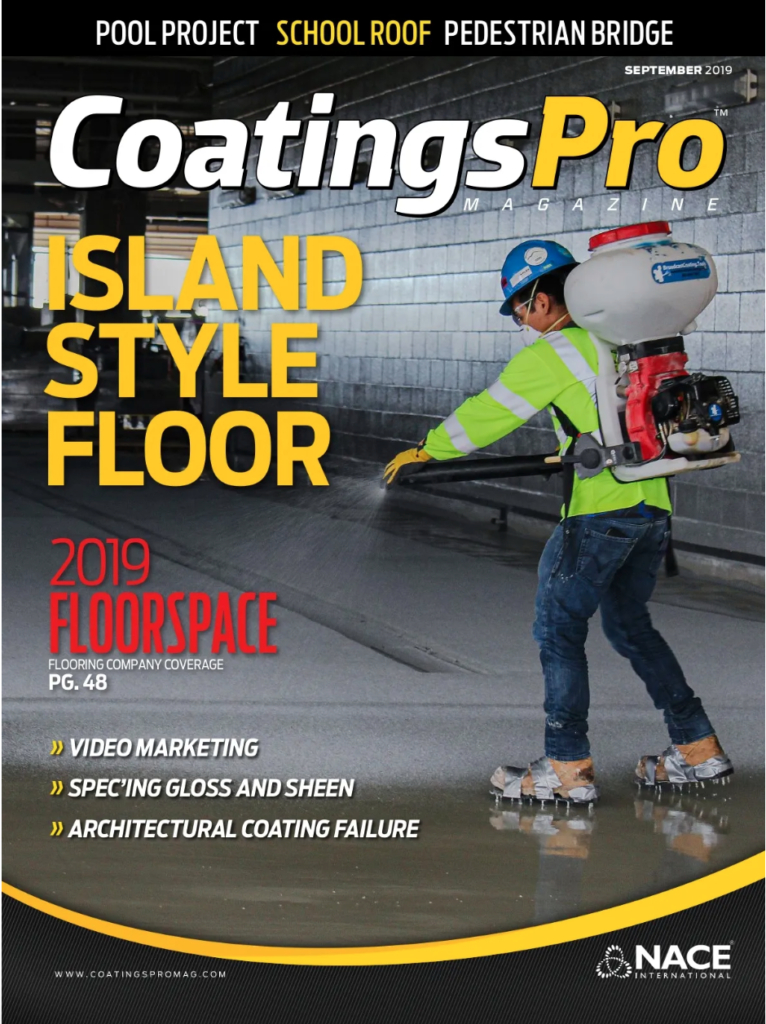 To win more business with video visuals are essential to engage with customers, especially in the coatings industry. Most customers in the residential side are only concerned with aesthetics, and one way to engage and highlight your expertise is to provide tips for room preparation. On the commercial side, you may want to consider highlighting the training and experience of your team to accomplish any project.
Whichever your focus, develop a relatable and engaging message that emphasizes the value you provide. Many companies miss this point, and the impact on your success can be significant.
What are my expectations?
Understanding how the final video will be used and on which platform saves significant money and time. Know that each social media platform has different requirements for formatting size and resolution. Before you shoot your video conduct a Google search for video marketing specifications on social media, so you don't pull your hair out. Lemonlight, a stock video footage production house has a fantastic cheat sheet.
Most important, set your expectation to focus on your messages and not trying to become the next Spielberg or Scorsese.
Video marketing can prove extremely successful – 84 percent of consumers say they have purchased something after watching a video, according to Wyzowl. Proof that you can win more business with video to help tell your story. The visual aspect and connection built via video also generate meaningful engagement. In fact, 66 percent of video marketers said they have seen an increase in qualified leads as a result of implementing video into their strategy, according to the Aberdeen Group.
To fully embrace video to tell your story, develop a strategic plan for success that helps your customers select the right contractor for the job.