Governor's Occupational Safety & Health Conference Asks Martin to Share Story-Telling Expertise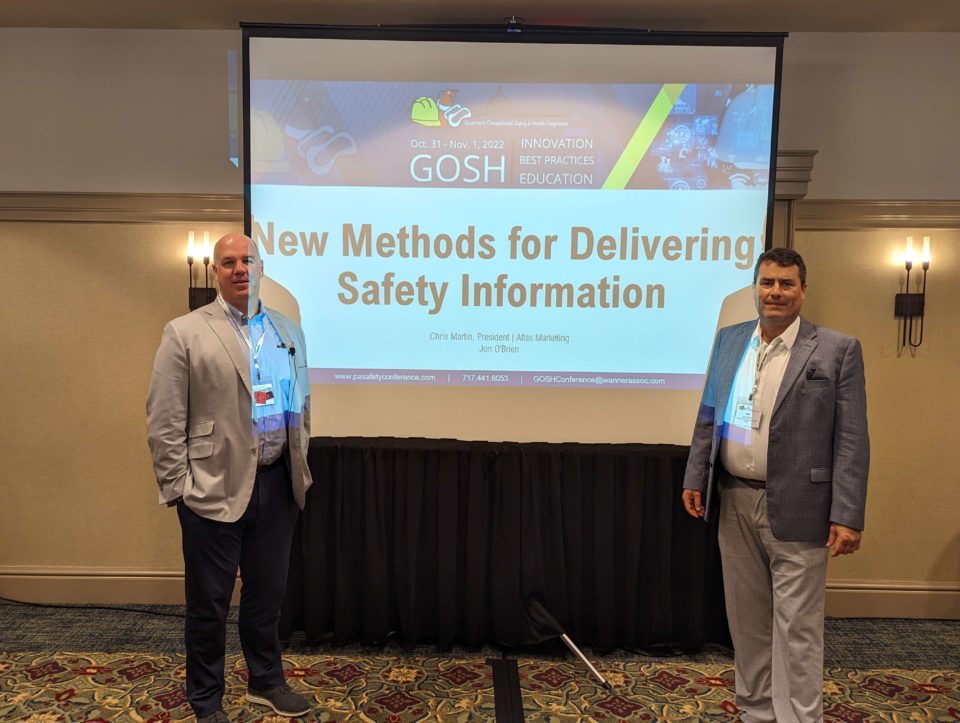 Atlas Marketing's President Chris Martin participated in Pennsylvania's annual Governor's Occupational Safety & Health Conference (PA GOSH) at Hershey Lodge on Oct. 31.
Bring to life real issues facing your company, agency, and team.

Chris Martin
Martin teamed with Jon O'Brien, executive director of the Keystone Contractor Association, to present "New Methods for Delivering Safety Information."
They encouraged conference attendees to use new and emerging technologies to reinforce or strengthen the safety story within their organizations.
"Develop a unique story, and keep it simple," Martin said. "Stories can raise awareness and draw attention to issues facing your company, team, and crew."
To craft an impactful and engaging story about the importance of safety, company owners and field supervisors must do more than hang posters at job sites and slap stickers on hard hats. The presenters encouraged participants to develop a plan – much like developing a safety plan – and follow the plan to create compelling touchpoints to reinforce an organization's safety story and message.
Compelling stories must focus on the impact safety has on the company and individual team members.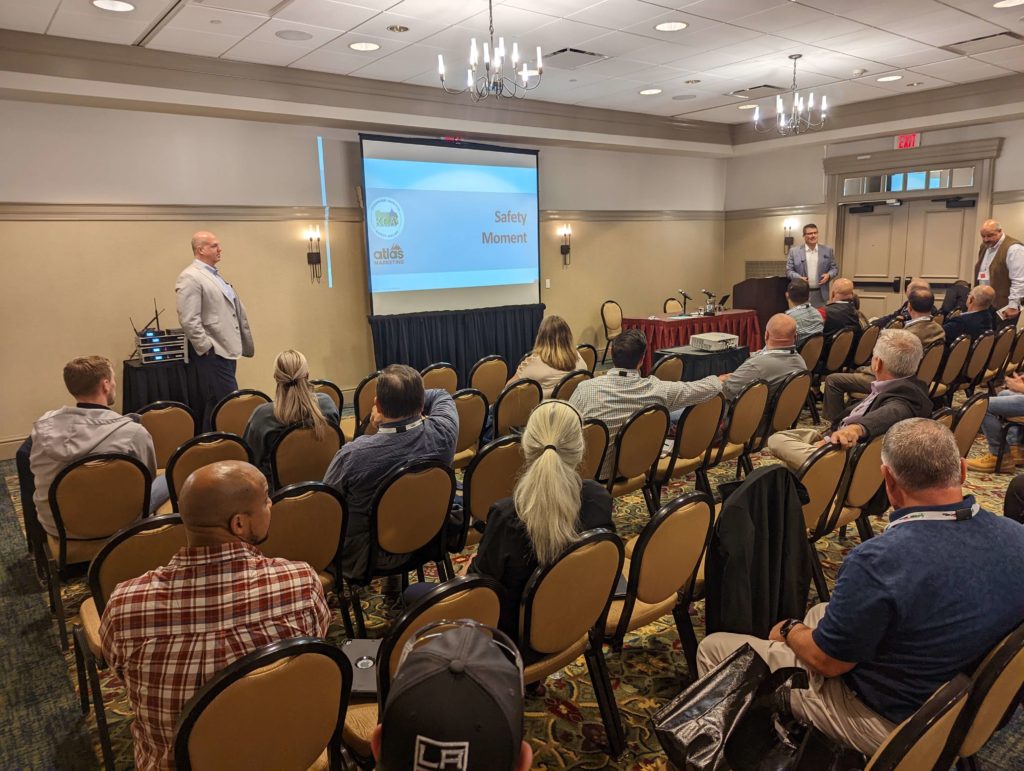 "Bring to life real issues facing your company, agency, and team," Martin said.
Graphics, videos, and statistics help to illustrate stories and reinforce messages. It's important to recognize this more in today's business arena because not all team members learn the same, information must be shared multiple times and in multiple formats, Martin and O'Brien said.
To reinforce the learning gaps and communications differences by age, Martin shared with GOSH Conference attendees' basic details about the various generations in the workplace. For example, Baby Boomers prefer to communicate face-to-face while Generation X prefers email. Millennials engage best through text messages or Slack and Teams channels, while Generation Z is geared toward content streaming.
In addition to the generational communications challenges, Martin reinforced that emails are an effective way to share stories with team members. He noted that 99% of people check their inboxes at least twice a day, which makes this resource a powerful method of distributing your safety story. Other avenues to share stories include social media and podcasts, which allow team members to listen at their leisure.
Throughout the presentation, Martin and O'Brien shared relevant stories and conveyed to conference attendees that they can find numerous safety-related podcasts on the Building PA Podcast they produce. Many questions were raised by attendees regarding the podcast including how to start one and the potential value of using the medium to tell the safety story.
Download a copy of the presentation.