IAQG Membership Newsletter
Communicating with a global audience requires accessibility that works well in the digital world. The International Aerospace Quality Group (IAQG) asked Atlas to develop an electronic newsletter for their global membership. This ongoing newsletter includes images and a short narrative with extended articles found on their website. Atlas manages the entire process from editorial to layout to distribution.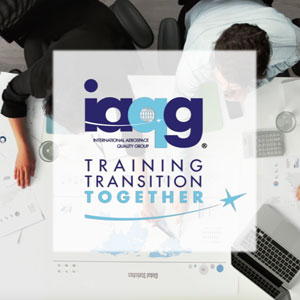 IAQG Meeting Rules Video
International Aerospace Quality Group (IAQG) turned to Atlas Marketing to create a video to quickly and succinctly cover the organization rules that must be shared before every meeting. Due to the global audience, the video required a clear understanding of the rules along with visual support.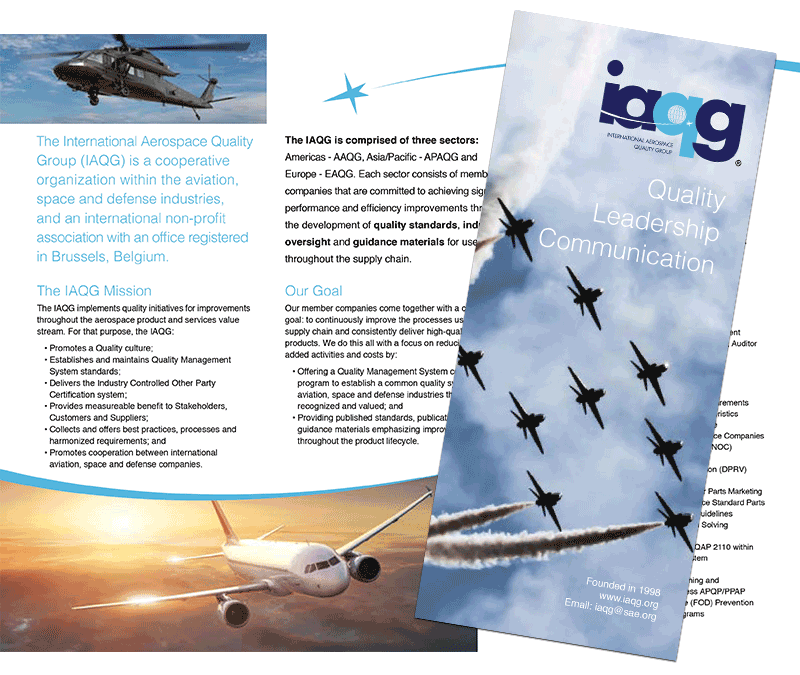 IAQG Capabilities Brochure
Atlas created a capabilities brochure for IAQG (International Aerospace Quality Group.)