Associated General Contractors of America (AGC) members benefit from construction marketing expertise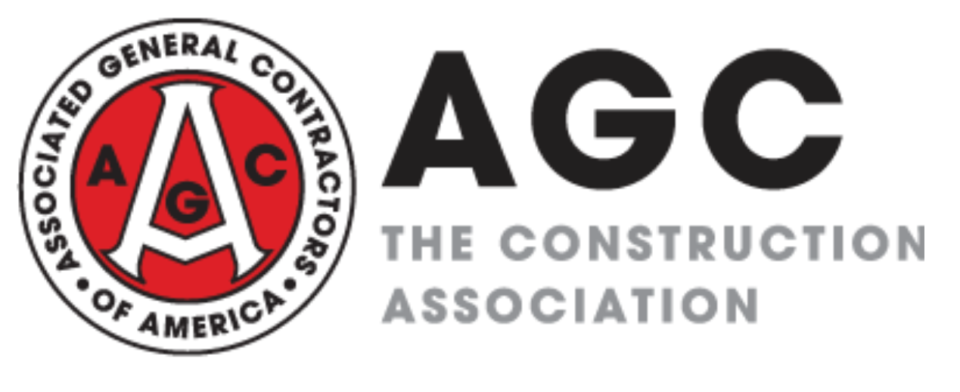 Atlas Marketing President Chris Martin shared his expertise in construction marketing recently in a webinar for members of Associated General Contractors of America (AGC).
Martin, whose Pittsburgh-based firm "tells stories for companies that build things," encouraged contractors to sell themselves differently and to escape the traditional marketing pillars of "safe, on time and on budget."
The role of marketing in the construction industry is to help your customers make a decision.

– Chris Martin
"If you're in a market where all of the competition is saying the same thing, how can your customers make a decision? How can your customers understand what value you bring, what solution you provide?" Martin said.
Safety, timeliness, and adherence to budget are important, of course. But clients expect contractors to be safe, be on time and be on budget, Martin said. And all contractors make those claims.
"It's really important to have those elements but they can't be the flagpole you are flying your flag on to say this is who we are and what we do," Martin stressed.
Instead, he said, contractors must create messages to differentiate themselves from competitors to highlight their value and persuade potential clients to hire them.
"The role of marketing in the construction industry is to help your customers make a decision," Martin said.
In other words, contractors must tell their story. They must explain how their expertise will benefit their clients.
Martin appeared on the webinar – "Value of Telling a Story – Construction Marketing for Business Growth" – with Todd Zdunkewicz, senior project manager at Linbeck, a commercial and industrial contractor in Texas. Zdunkewicz is chair of AGC's Business Development Forum and Martin is a committee member.
A persuasive story should include the "3 Vs," according to Martin: voice, video, and visuals.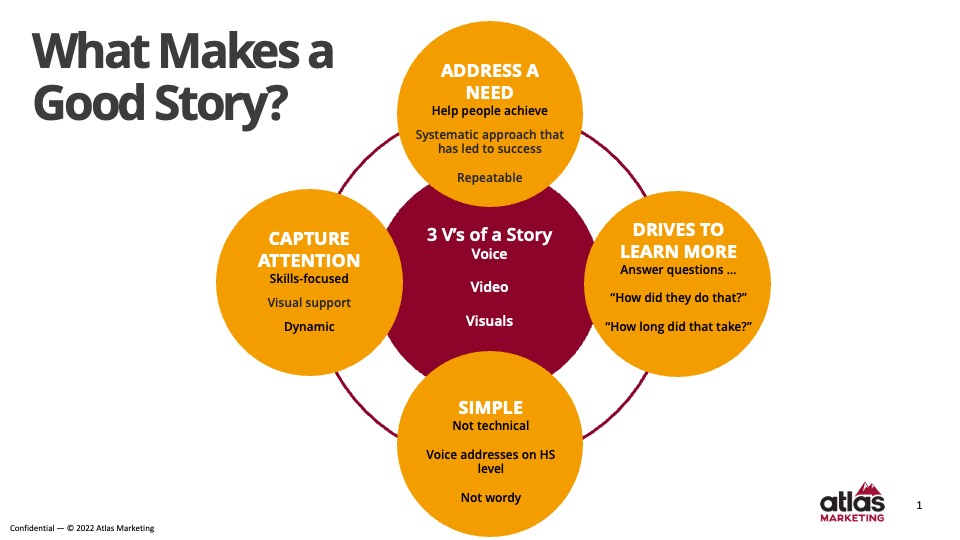 Stories should be simple, concise, and consistent so they can be repeatable. They should capture attention. They should help potential clients visualize how a builder will solve their problem or meet their current needs.
Stories should drive potential clients to want to know more and to ask questions that create dialogue and give contractors an opportunity to sell themselves.
A successful marketing plan begins with a robust website, Martin said, as that's how about 75% of potential clients find the partner they are looking for in business-to-business commerce.
Another way for construction firms to tell their story is through outside voices, he said, such as video testimonials from project owners and architects or engineers they have worked with.
Martin encouraged contractors to "be bold" when telling their stories and to always focus on the goal: "What's the value that I'm going to impress upon people so that they make the decision to hire us."
Atlas Marketing has developed successful marketing campaigns for general contractors, engineering firms, architectural firms, labor organizations, and industry associations. Martin speaks regularly to the industry about marketing topics and crisis communications. He created the Building PA Podcast and The Keystone Contractor, a quarterly digital magazine for the Keystone Contractors Association.