Industry Event Builds Relationships Annually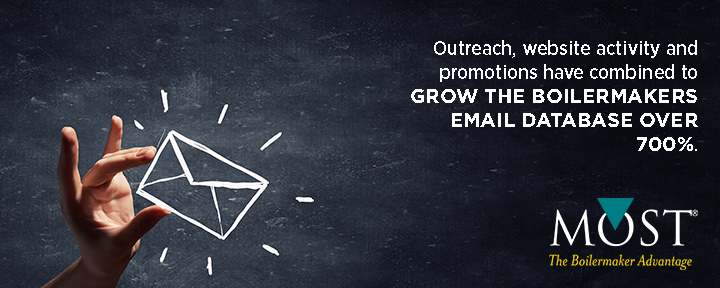 The Issue
Industry events such as the MOST National Tripartite Alliance Conference bring industry executives together. The International Brotherhood of Boilermakers annually invites owners and contractors to Myrtle Beach, SC to discuss issues facing the industry.  Focusing on relationship building and solutions, the MOST National Tripartite Alliance conference has been the mainstay for the Boilermaker industry to discuss safety issues, legislative challenges, and industry trends.
With industry leaders present, MOST tasked Atlas Marketing with providing strong visual support and documenting the annual industry conference.
The Strategy
Seventeen programs comprise MOST and each program is vital to the development of a safe, well-trained Boilermaker. To visually support each program, Atlas developed banners for the main conference meeting room. Additionally, our creative team developed unified meeting materials such as invitations, name tags, folders, committee books, conference attendance listing, conference programs, caucus reports, the main stage backdrop, email communications (pre- and post-conference) and meeting minute recaps.
The Results
Not only does the MOST National Tripartite Alliance continue to bring the voices of the Boilermaker construction trade together to solve challenges facing the industry, but a repository of information relevant to the discussions is also now available on MOSTPrograms.com.  To illustrate the usefulness of the repository function of the website, the email distribution elicits a 58%-60% open rate while providing access to the information year-round.